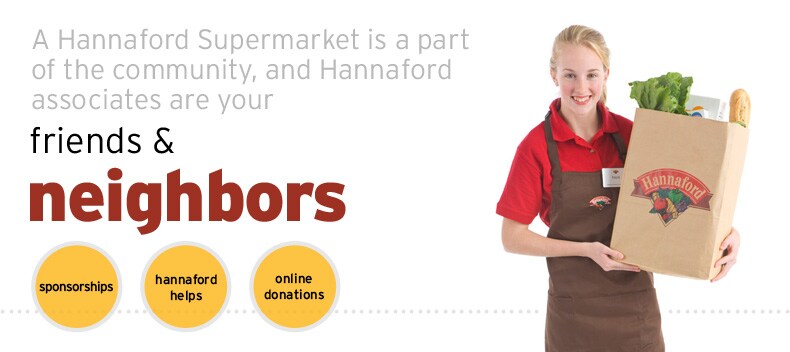 We're committed to the towns and cities in which we do business, dedicating time and resources to support the schools, groups and organizations that enrich all our lives.

Each year Hannaford gives more than $4 million in charitable donations and sponsorships – funds that go directly to programs that help families and children – and donates more than 8 million pounds of groceries to hunger-relief programs.

And that's not to mention the time and money donated individually by our associates.

Just a few of the ways Hannaford helps our communities.

Donation & Sponsorships >>
Request support for your nonprofit organization in the form of a donation or through event sponsorship.

Hannaford Charitable Foundation >>
Learn how to submit a grant request for major funding or capital campaigns.

Hannaford Helps >>
Read about the educational programs and fund-raising partnerships that create collaborative giving and learning opportunities for schools, food banks, kids and communities.

Online Donations >>
Find out how you can make a difference by donating online to organizations we support.