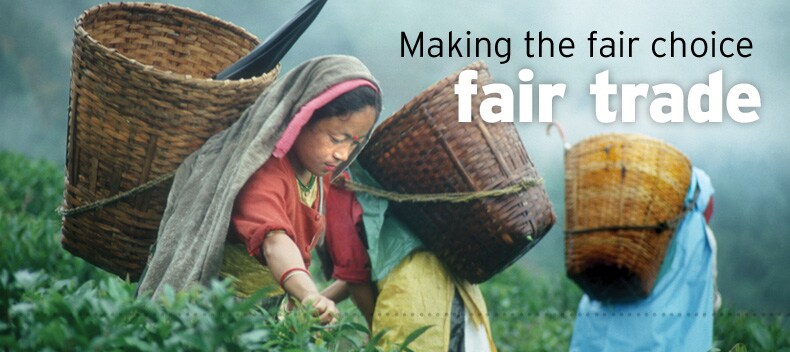 It's a fair deal for all – Hannaford fully supports the idea that farmers and workers in developing countries deserve fair pay for their labor and their products. The Fair Trade symbol you'll see on products throughout our stores certifies that products like tea, coffee, bananas, sugar, rice and fresh fruits have been purchased at a fair price to ensure that the farmers, families and communities they came from can continue to thrive.
Why it's so important
Empowering farmers and workers
Fair Trade allows farmers to decide how they will invest their earnings based on their local needs, in turn giving the farmers business tools to succeed.
Healthy communities
The program gives farmers and their families access to healthcare through improved facilities and community programs.
Investing in the future
Fair Trade helps put children through school by communities using the profits to build schools and provide students with scholarships.
Protecting the environment
Fair Trade ensures crops are grown the way Mother Nature intended, with no harmful chemicals, to preserve the ecosystem for the next generation.