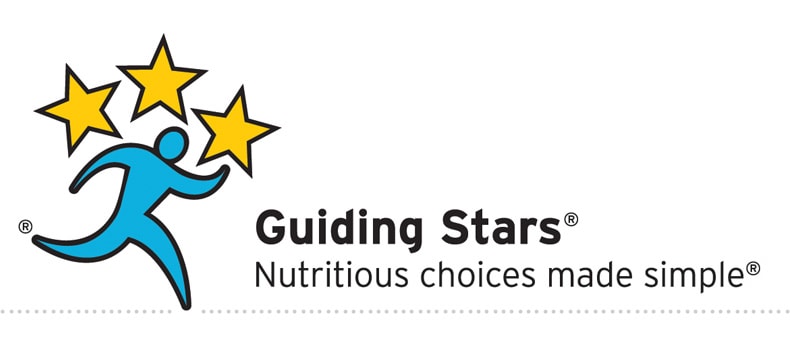 Guiding Stars® is an easy to use nutrition navigation system at Hannaford that helps you find foods with more nutrition by looking for special shelf tags while you shop.
Hannaford developed the Guiding Stars System in 2006 with the help of a scientific advisory panel. The ratings work on a good, better, best system, with one star representing good nutritional value, two stars – better, and three stars – the best nutritional value per 100 calories.
All items in our stores have been reviewed for Guiding Stars except bottled water, alcoholic beverages, coffee, tea & spices. Many items don't qualify for any Guiding Stars – that doesn't mean they're bad for you, it just means that they have less nutritional value than other foods. Items that earn Guiding Stars have:

We're constantly rating more products, and making it easier to shop the store and search for foods with more nutrition, so keep an eye on the shelf tags, and use them as a guide to help you spot the best choices.
Learn more about Guiding Stars at Guidingstars.com >>
Click here to find great recipes rated with Guiding Stars >>