{"dragByHandle":true,"dragByBody":false,"cssSelector":"ql-thumbnail","widgetClass":"OverlayWidget","bindings":{"bind0":{"element":".ql-thumbnail .Quicklook .trigger","type":"quicklookselected","fn":"function(){$.fnProxy(arguments,\'#headerOverlay\',OverlayWidget.show,\'OverlayWidget.show\');}"}},"effectOnHide":"slide","effectOnShowOptions":"{}","effectOnHideOptions":"{}","closeOnBackgroundClick":true,"effectOnShowSpeed":"1200","onScreenPadding":10,"allowOffScreenOverlay":false,"captureClicks":true,"effectOnShow":"slide","effectOnHideSpeed":"1200"}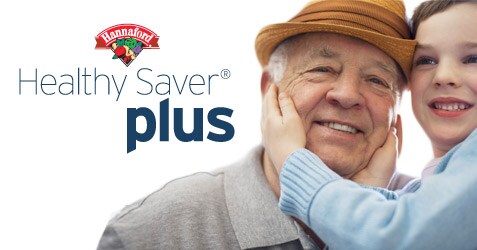 HEALTHY SAVER PLUS
Let Hannaford Pharmacy help take the worry out of your prescription drug costs.
The Hannaford healthy saver plus program is designed to save you money on prescriptions, certain diabetic supplies and more. For just $7 a year, you and your family receive all the great benefits of Healthy Saver Plus.
Hundreds of generic drugs available!
30–day supply $4.00*
90–day supply $9.99*
Up to 30% savings on most all other medications – brand and generic
Savings on immunizations
Select children's fluoride tablets at no cost*
Select prenatal vitamins at no cost*
Savings on select diabetic testing supplies
* You must be a Healthy Saver Plus member to be eligible. Visit your Hannaford Pharmacy for details.
healthy saver plus links
En Espanol