{"dragByHandle":true,"dragByBody":false,"cssSelector":"ql-thumbnail","widgetClass":"OverlayWidget","bindings":{"bind0":{"element":".ql-thumbnail .Quicklook .trigger","type":"quicklookselected","fn":"function(){$.fnProxy(arguments,\'#headerOverlay\',OverlayWidget.show,\'OverlayWidget.show\');}"}},"effectOnHide":"slide","effectOnShowOptions":"{}","effectOnHideOptions":"{}","closeOnBackgroundClick":true,"effectOnShowSpeed":"1200","onScreenPadding":10,"allowOffScreenOverlay":false,"captureClicks":true,"effectOnShow":"slide","effectOnHideSpeed":"1200"}
Meat value Packs
Buy big and save with our meat value combo packs!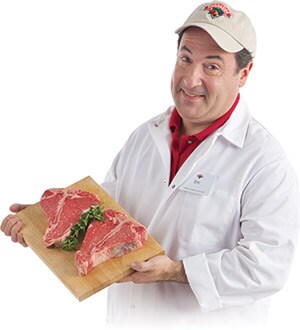 Got room in your freezer? Stock up with one of our meat value combo packs and save.
You can choose from several different combo pack options that include beef, pork, chicken, bacon, sausage, hot dogs and more. Take a look at our brochure, then stop by the butcher shop and ask for help with the combo pack that's right for you. All value combo packs come in one of our special reusable bags for convenience.
Here's another way to save at the Hannaford butcher shop:
You can buy our meats the same way we buy our meats: In larger portions called "primal cuts." Buying these primal cuts can save you more money on your grocery bill, and our butchers will be happy to custom cut your order in to steaks, chops and more. You can choose from boneless pork loin, beef tenderloin, beef top round, rib eye, sirloin and more. Just stop by and ask our butchers for more information.