{"dragByHandle":true,"dragByBody":false,"cssSelector":"ql-thumbnail","widgetClass":"OverlayWidget","bindings":{"bind0":{"element":".ql-thumbnail .Quicklook .trigger","type":"quicklookselected","fn":"function(){$.fnProxy(arguments,\'#headerOverlay\',OverlayWidget.show,\'OverlayWidget.show\');}"}},"effectOnHide":"slide","effectOnShowOptions":"{}","effectOnHideOptions":"{}","closeOnBackgroundClick":true,"effectOnShowSpeed":"1200","onScreenPadding":10,"allowOffScreenOverlay":false,"captureClicks":true,"effectOnShow":"slide","effectOnHideSpeed":"1200"}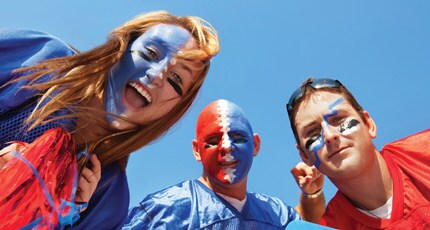 special offer
Feed your athlete!
Feed your fan!
Feed your family!
Our best ideas for making game day,
practices and busy weeknights a snap.
Feed your athlete!
Hannaford has everything you need to keep your athlete suited up, on the field and in the game. Fuel up.
14 Oz. Pkg.
Sweet
Crunch Pak
Apple Slices

12 Oz.
Select Varieties
Gatorade


6–Pack
9.5–19.2 Oz.
Select Varieties
Clif or Luna Bars

8.5–12 Oz.
In–Store Made
Deli
Snack Trays
---
Feed your fan!
Every game needs a plan, and yours should include all the best eats from your neighborhood Hannaford. Tailgate like a pro.
40 Oz.
Garden Highway
Vegetable
Party Platter

14 Oz.
Celine Half Moon
Shrimp Ring


All Varieties
2 Foot Subs



Boss BBQ Garlic or
Teriyaki or
Honey Buffalo
Chicken Wings
---
Feed your family!
When practice cuts into your schedule, Hannaford has a solution for all your dinner dilemmas, so dinnertime can still be family time.
10–12 Oz. Pkg.
Hannaford Side Dishes
All Varieties,
Featuring
Butternut Squash

11.4-11.7 Pkg.
Fresh Express
Salad Kits




7 Oz.
Fresh From
OUR Ovens
White
Mini Boule


18.5–19 Oz.
Select Varieties
Hannaford
Homestyle
Soup

Feed your athlete!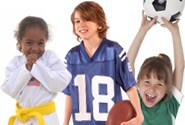 Feed your fan!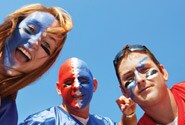 Feed your family!