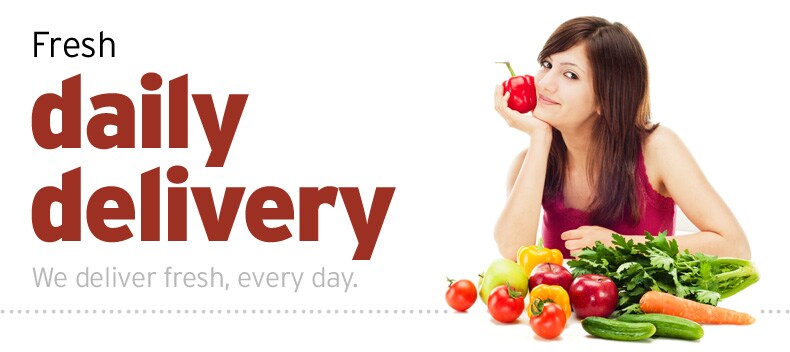 We pride ourselves on our fresh produce, and for good reason. Hannaford quality standards are high; we reject any delivery to our warehouse that isn't up to par.

And our commitment to quality continues through the distribution process.

We are the only supermarket of our kind to make daily fresh produce deliveries to our stores.

Daily fresh deliveries mean that the fresh produce delivered to our warehouse only stays there long enough to be inspected, sorted and loaded quickly on to trucks. You notice the difference once you get home – that head of lettuce that you got from another supermarket might start to wilt the very next day because it sat in the warehouse (often not at the correct temperature) for days before it made it to the store.

Our produce spends as little time as possible in transit or at the warehouse, so when you get it home, it stays fresher longer – a lot longer. That means less waste, and less money down the drain (or the garbage disposal).

Hannaford produce also comes with another quality assurance, our double money back guarantee.

If you're not completely satisfied with any fresh produce purchase, we'll DOUBLE YOUR MONEY BACK, no questions asked.