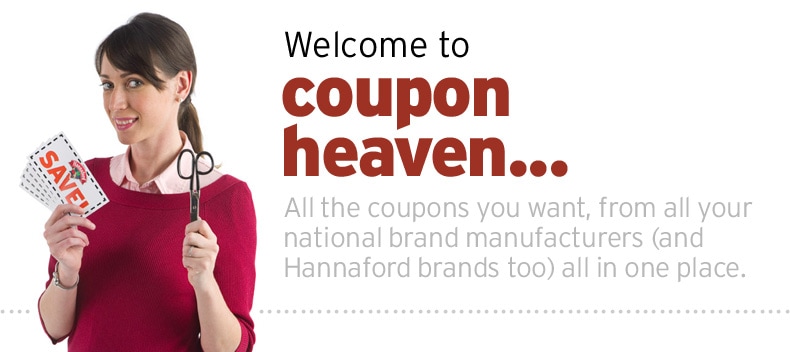 Finding coupon savings is simple…

Use the easy–to–spot coupon icon to see what items have coupon offers as you
browse through products >>

Come back often, we're constantly adding new valuable coupon offers.

When you create shopping lists, all available coupon offers for items on your list will automatically be added to your list.

In our recipe collection, you'll see all available coupon offers for recipe ingredients – you can add ingredients and coupons to your shopping list with just one click.

All your coupons will print in an easy–to–use "ink saving" format.