{"dragByHandle":true,"dragByBody":false,"cssSelector":"ql-thumbnail","widgetClass":"OverlayWidget","bindings":{"bind0":{"element":".ql-thumbnail .Quicklook .trigger","type":"quicklookselected","fn":"function(){$.fnProxy(arguments,\'#headerOverlay\',OverlayWidget.show,\'OverlayWidget.show\');}"}},"effectOnHide":"slide","effectOnShowOptions":"{}","effectOnHideOptions":"{}","closeOnBackgroundClick":true,"effectOnShowSpeed":"1200","onScreenPadding":10,"allowOffScreenOverlay":false,"captureClicks":true,"effectOnShow":"slide","effectOnHideSpeed":"1200"}
Immunizations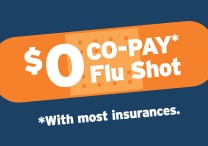 Speak with your Hannaford Pharmacist for details.
Consent Forms
Save time. Download and complete your consent form and bring it with you to the pharmacy.
There's no need to wait for a flu clinic or schedule a doctor's appointment.
Our friendly Hannaford Pharmacists are professionally trained and can administer immunizations at your convenience.
Check with your local Hannaford Pharmacist about minimum age requirements and availability of immunizations as they vary by state:
Flu
Senior Flu (65+)
Chicken Pox
Whooping Cough
Meningitis
Hepatitis A & B
Shingles
Measles
Mumps
Human Papillomavirus (HPV)
Pneumonia
Rubella
Tetanus