Massachusetts Free Dietitian Advice & Classes
Nutrition Education
Choose a store near you to view the schedule. Can't make their in-store hours? Email the dietitian for electronic materials such as handouts, recipe ideas, nutrition tips and more.
Healthy Classes
To register for a fun, free and interactive virtual class, choose a store near you from the list below, and email your in-store dietitian to sign up.
Don't have a store with a dietitian near you?
Ask Anne L'Heureux, our online dietitian.
Address & Phone
66-2 Drum Hill Shopping Center, Chelmsford, MA 01824
978-459-9304
Dietitian
Diana Savani
Registered Dietitian | Licensed Dietitian Nutritionist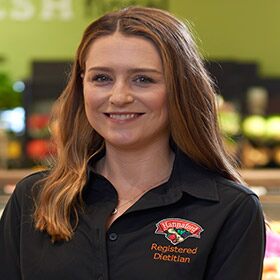 Free Demos
Women's Health and Nutrition
Wednesday, May 4, 12:30 p.m. – 3:30 p.m.
Boost Your Mood with Food
Friday, May 13, 12:30 p.m. – 3:30 p.m.
Go Nuts!
Wednesday, May 25, 12:30 p.m. – 3:30 p.m.
Fueling Up for Fitness
Wednesday, June 1, 12:30 p.m. – 3:30 p.m.
Other Activities & Events
Find out more about our free online classes at Eventbrite!
Interested in receiving healthy recipes and nutrition handouts electronically? Email Diana to learn more.