Massachusetts Free Dietitian Demos & Classes
In-Store Healthy Demos
Stop by my table for nutritious recipe ideas, coupons and nutrition tips. No need to register.
Other Activities & Events
Ask me about scheduling a fun, free interactive virtual class or personalized store tour. Please email me or call the store for more information.
Have a specific question?
Ask Anne L'Heureux, our online dietitian.
Address & Phone
66-2 Drum Hill Shopping Center, Chelmsford, MA 01824
978-459-9304
Dietitian
Diana Savani
Registered Dietitian | Licensed Dietitian Nutritionist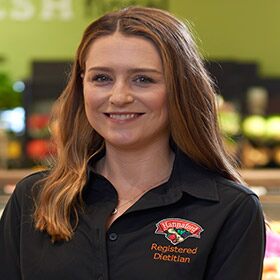 Please contact your dietitian directly for updated schedule.
loading