Earn 2% rewards on store brands and get personalized coupon offers on your favorite brands.
What is My Hannaford Rewards?
Simply put, My Hannaford Rewards is a program that creates new and personalized ways to save when you shop at Hannaford. The program rewards you for buying our store brands and over time, as we get to know you better, you'll get more personalized coupons and offers.
More to love about our brands
Each time you shop, you'll earn 2% rewards on every store brand item you buy. Our store brands include: Hannaford, Taste of Inspirations, Nature's Promise, CareOne, Always My Baby, Smart Living, Companion, Etos and Limited Time Originals. You'll also earn 2% rewards on any fresh meat, seafood, packaged produce, deli and bakery items that have the store brand name on the packaging.
Great coupon deals, no scissors required
You'll get personalized offers and hundreds of deals on all your favorite brands. Browse and "clip" the coupons you want and they'll be saved to your account. Your clipped coupons are applied when you scan your rewards barcode.
As time goes by, we'll learn what items you buy most and you'll get more and more "just for you" coupons for the products you love.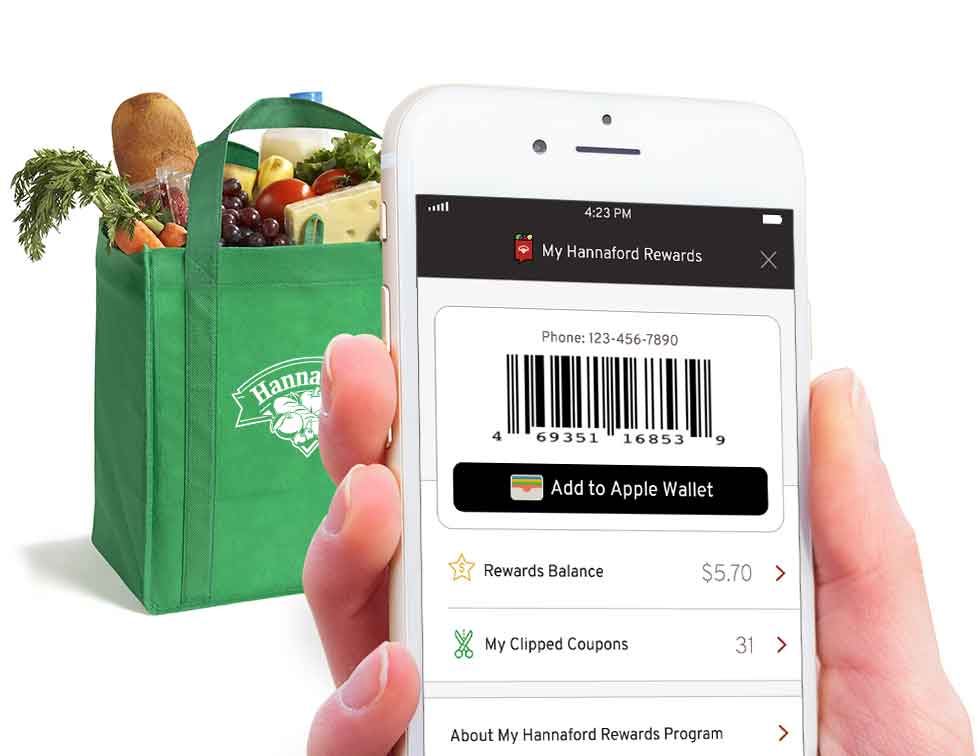 Just scan it, and the rest will take care of itself
To get the most from My Hannaford Rewards, be sure to scan your rewards barcode or use your phone number at the register every time you check out. We'll track your coupon savings and the rewards you earn year-round and remind you quarterly when it's time to activate your rewards to use on your next purchase.
Downloading our mobile app makes using My Hannaford Rewards easy!
loading