Hannaford Gift Cards
Give the gift of great food. Buy your plastic or eGift cards online now and choose from a variety of card designs. You can manage your card balances with ease right here. Click "Order Now" to see all the design options for eGift cards and Plastic Gift Cards.
eGift Cards
Email a gift card and add a personal message, photo or audio message. Delivery can be scheduled for a future date and time.
Order Now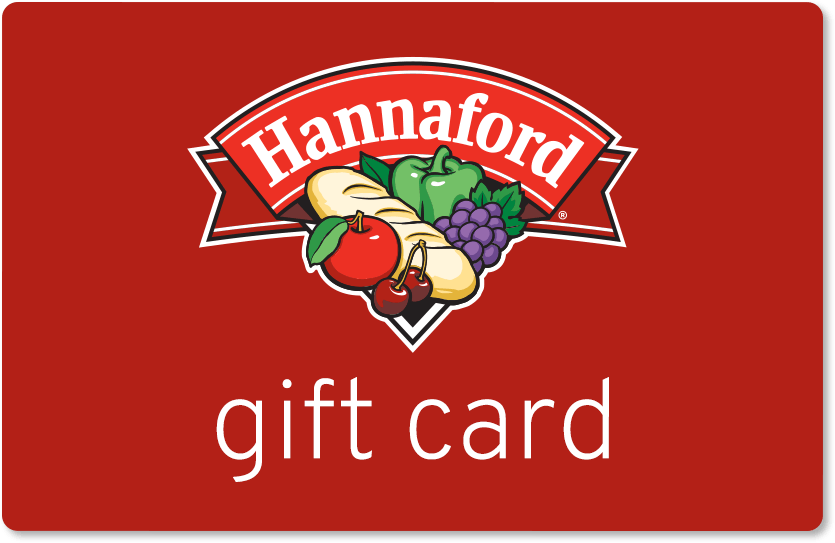 Plastic Gift Cards
Mail a plastic gift card with FREE standard shipping. Add a personal message to send with your gift. Reloading cards online is effortless.
Order Now
Check Gift Card Balance
It's quick and easy to check your gift card balances online. Check a card balance now:
Check Balance
Reload Gift Cards
Want to reload a gift card for a recipient or yourself? Add more funds to a gift card now:
Reload Card
Bulk Gift Cards
It's easy to order gift cards in bulk and we offer special savings for nonprofit organizations.
Order Now
Gift Card FAQs
In-store
Plastic gift cards can be purchased at any Hannaford store and all independently owned stores that carry Hannaford products.
Phone
Contact the Hannaford Gift Card Team at (888) 646-2577 to purchase or reload gift cards. Our Gift Card Department is open Monday through Friday, 8:30 a.m. to 4:30 p.m. (ET).
This page
You can buy and reload plastic gift cards and eGift cards here. Choose from a variety of designs. Standard shipping for plastic gift cards is free.
Need help? Review our FAQs or contact the Hannaford Gift Card Department at (888) 646-2577 for more information or assistance. Our Gift Card Department is open Monday through Friday, 8:30 a.m. to 4:30 p.m. (ET).