Diversity, Equity and Inclusion
We're committed to reflecting the communities we serve and ensuring that all associates can bring their whole selves to work, every day. The lived experiences and unique characteristics of each associate contribute to a robust culture where diversity is celebrated, inclusion is nurtured and a sense of belonging helps everyone thrive and have meaningful experiences.
We support this culture through ongoing awareness and both leader and associate-led efforts, such as our Business Resource Groups (BRG), as well as countless collaborations and partnerships with national and local community organizations.
We Believe Care Is at the Core
We pride ourselves on promoting safe environments and creating a culture of belonging, where diversity is celebrated and inclusion is nurtured.
We thrive through teamwork and collaboration at all levels, and inclusion starts with respect. That's why we've added gender pronouns to associate name badges. It's important and it's one of the ways we show support for every member of our team.
Our Culture Celebrates Diversity
Every time you shop at Hannaford, you help us promote inclusivity, opportunity and a sense of belonging.
We celebrate Pride events across the Northeast each year and have relationships with LGBTQ+ organizations like EqualityMaine, Pride Center of Vermont and Pride Center of the Capital Region in Albany.
Together, we're not just feeding families, we're strengthening communities.
Best Place to Work for LGBTQ+ People
We're proud to have earned a perfect score of 100% on the Human Rights Campaign's Corporate Equality Index for the past 11 years. This index measures companies on criteria including HR policies, engagement, activities and community support.
Hannaford is committed to ensuring we have protections in place for all our associates. Our employee benefits are LGBTQ+ inclusive, such as our gender-neutral parental leave policy.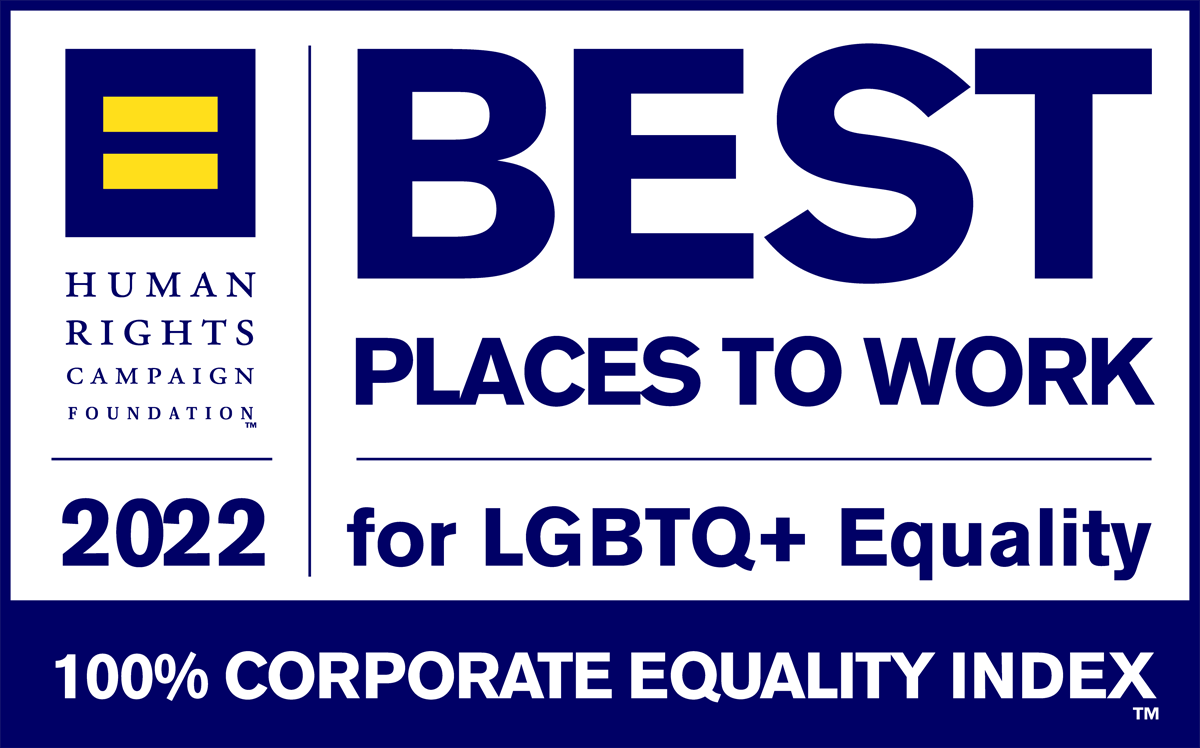 Our Programs Reflect Our Values
Throughout the year, we recognize our associate-led Business Resource Groups that support diversity, equity and inclusion initiatives. Our programs focus on awareness, education and professional growth, including: Ethnicity and Race (Mosaic); LGBTQA+ (FRIENDS); Women; Veterans, Military and Service Members; and Generations.
Women's History Month
Throughout the month of March, we shone a spotlight on local women-owned businesses, highlighting their products and their inspirational stories.
Black History Month
During Black History Month, we focused on expanding the reach of our Black-owned business partners by featuring some of their unique product offerings.
Veterans Day
On Veterans Day, we offered a discount for veterans and active military service members in the community. We also featured bios of some of the many veterans among our employees across the company.
Hispanic Heritage Month
Last fall, we celebrated Hispanic Heritage Month by featuring favorite recipes, brands and products from Hispanic-owned businesses.