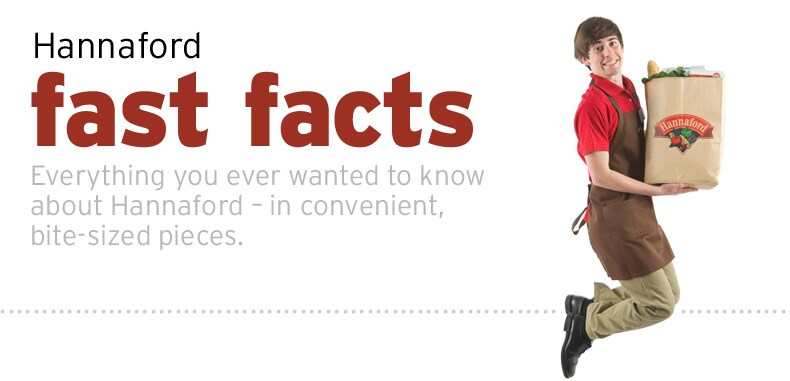 About Hannaford
Number of stores: Over 180
Number of associates: More than 26,000
Service area: Maine, Massachusetts, New Hampshire, New York, Vermont
Affiliation: Hannaford is a Delhaize America company, and is owned by Ahold Delhaize, one of the world's largest food retailers.
Distribution: Hannaford is served by state-of-the-art distribution centers in South Portland, Maine; Schodack, New York; and Winthrop, Maine.
Transportation: Founded in 1982 to supply Hannaford's growing retail business, Hannaford Trucking Company features an elite team of drivers and a knowledgeable dispatch staff employing state-of-the-art technology. It is a licensed irregular-route common carrier with authority to transport general commodities in 48 states.
Corporate office
Hannaford Supermarkets
145 Pleasant Hill Road
Scarborough, ME 04074
Phone: (800) 442-6049
About Delhaize America
Delhaize America, one of the nation's largest grocery retailing companies, has more than 1,500 stores along the East Coast. Delhaize America companies include Food Lion and Hannaford Supermarkets. Each banner has a distinct identity and well-established brand image within its respective markets across 16 states, offering market-specific products and services to meet the unique needs of its customers. Delhaize America employs more than 107,000 full-time and part-time associates. The company is part of Ahold Delhaize.
About Ahold Delhaize
Ahold Delhaize is a world-leading food retailer with 6,500 stores worldwide and 375,000 people, serving 50 million satisfied customers a week. Learn more about Ahold Delhaize.