Sustainability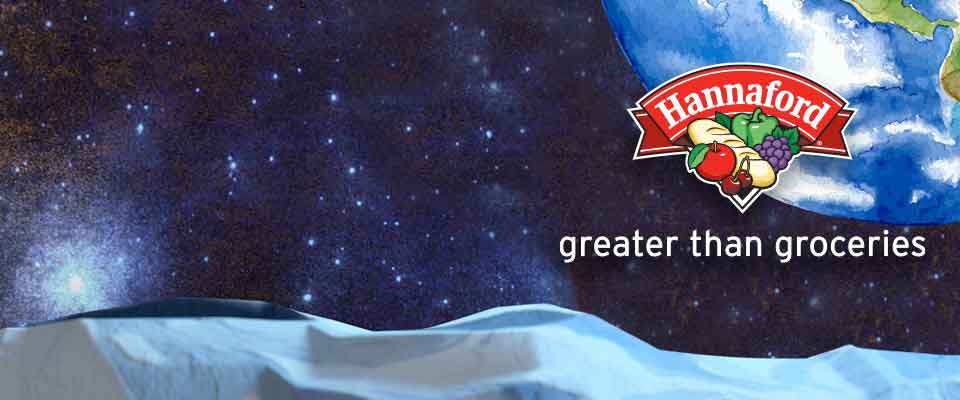 What's important to you is important to us
From carrying 100% sustainable seafood and achieving zero waste goals in our stores, to fighting hunger in our communities and supporting local farms, we share your passion and commitment to making the world a better place. Together, we're Greater than Groceries.
We celebrate and honor our bond with local farmers, suppliers and manufacturers, because it brings us together as a community. We are all linked by a shared concern for our earth and a desire to care for the diverse bounty it provides. That's why we work hard every day to make certain that what you find in our stores – from the foods we carry to the services we offer – demonstrates our care for this connection and our stewardship for our planet's natural resources.
See our full sustainability report and more information here.

Did you know?
---
Assessed against our sustainable seafood policy criteria by Gulf of Maine Research Institute (GMRI), an independent third party. https://www.gmri.org
From farms and production plants certified for sustainable practices. https://www.bapcertification.org
From credible Fishery Improvement Projects (FIPs).
To support these claims, our seafood is traceable back to the fishery or farm. seafoodexpert@hannaford.com
Find out more about our sustainable seafood practices here.

When we have safe, edible food that we cannot sell, our highest priority is getting that food to people in need.
This provided 19 million meals for people in our communities.
This helped us reduce our food waste by over 50% in 2017.
Our hunger relief partners are:

That includes recycling 86 million pounds of cardboard.
That includes recycling 3.3 million pounds of plastic.
We diverted 7.5 million pounds of food waste to a bio-digester, creating clean energy. http://www.exeteragrienergy.com/about-us/
We diverted 7 million pounds of food waste to compost farms.


We partner with the Manomet Grocery Stewardship Certification to audit our stores annually for environmentally preferred practices.
We review water use, energy use and storm water run-off practices to ensure we operate with minimal impact to the environment.
All of our stores meet or exceed the standards set by Manomet and work to continually improve their score year after year. https://www.manomet.org/program/sustainable-economies/grocery-stewardship-certification

That's enough energy to power 568 homes for a year.
Using high-efficiency overhead lighting in our stores can save up to 500,000 kWh annually (enough to power 46 homes for a year).

Last year, the global Fair Trade movement empowered 1.6 million farmers and workers across Africa, Asia, Oceania, Latin America and the Caribbean to reach better terms with their trading partners.
Fair Trade Certified products are produced according to rigorous standards that protect farmers, workers, fishermen and the environment.
Hannaford is a leader in the country for managing sustainability across a large number of stores.