New Hampshire Free Dietitian Advice & Classes
Nutrition Education
Choose a store near you to view the schedule. Can't make their in-store hours? Email the dietitian for electronic materials such as handouts, recipe ideas, nutrition tips and more.
Healthy Classes
To register for a fun, free and interactive virtual class, choose a store near you from the list below, and email your in-store dietitian to sign up.
Don't have a store with a dietitian near you?
Ask Anne L'Heureux, our online dietitian.
Address & Phone
7 Kilton Road, Bedford, NH 03110
603-625-5431
Dietitian
Heidi Tissot
Registered Dietitian | Licensed Dietitian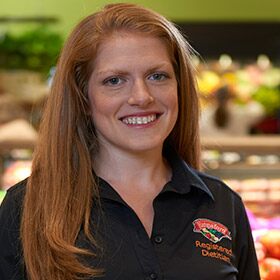 Free Demos
Guiding Stars 101
Tuesday, January 4, 1:00 p.m. – 4:30 p.m.
Whole Body Wellness
Tuesday, January 11, 1:00 p.m. – 4:00 p.m.
Winter Smoothies & Warm Drinks
Tuesday, January 18, 1:00 p.m. – 5:30 p.m.
Go with Your Gut: Immune Supporting Nutrition
Tuesday, January 25, 12:00 p.m. – 3:00 p.m.
Other Activities & Events
Find out more about our free online classes at Eventbrite!