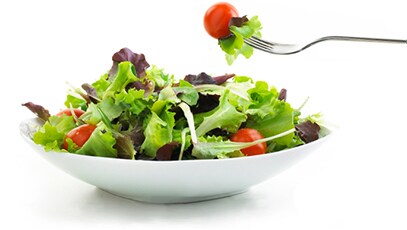 EAT HEALTHY
Weight loss tools, healthy recipes & ideas for kids and easy tips for eating on a budget
---
Quick link resources for healthy weight
Printable resources for kids
---
Quick link resources
---
Healthy kids breakfast
Breakfast is the most important meal of the day. Would you drive your car without gas? No way!
Growing bodies and developing brains rely heavily on regular intake of food. After a night of sleeping, your kids need to refuel so they have the energy they need to make the most out of their morning.
Skipping breakfast for a few extra minutes of shut-eye isn't healthy. Studies show that kids who skip breakfast are tardy and absent from school more often than children who eat breakfast on a regular basis – even, when they don't get enough sleep.
Quick and Hassle-Free Breakfast Ideas
Kashi® cereal with low-fat milk
Dannon® Greek yogurt with half a banana
Whole-wheat toast with a melted slice of Cabot® cheese
100% whole-grain waffle topped with I Can't Believe It's Not Butter® spread and berries
Apple with 2 tablespoons peanut butter
Yogurt parfait: Yogurt layered with fresh fruit and cereal (can be made the night before)
Serve any of the above with 4-6 ounces of Tropicana® orange juice or skim or low-fat white milk. Quick, easy, done!
But I'm not hungry!
As parents you hear that a lot (except when dessert is being served!). Don't let it discourage you. Start small. If your kids start eating breakfast – even a small breakfast – every day, they'll start to wake up hungry and wanting breakfast. What to start with? Try a smoothie made from frozen blueberries, yogurt and flaxseed. No time to deal with a blender? Try a store-bought smoothie in a flavor your child loves.
Don't want to fight it out at 6 a.m.? The night before, have them pick out a morning snack. If they don't want to eat it right away, ask them to eat it on the bus or in the car on the way to school. If they're excited about it, they're more likely to eat it. Give them choices that are easy and packable, like granola bars or a half of a sandwich and a piece of fruit. Try trail mix – made with cereal, raisins, dried cranberries and nuts – as a fun, easy choice for kids. The key is letting them be part of the decision-making process (out of a selection of choices that are parent approved).
---
Healthy kids lunch
Beyond the Peanut Butter Sandwich…
Packing lunch – it's the daily dilemma! Are your kids coming home with a full lunch box? Here are some hints that may help you pack what they will eat!
Include them in the shopping. If they help pick out their lunch food, they're more likely to eat it. Worried they'll make bad choices? Give them the task of finding foods that get 1, 2 or 3 Guiding Stars!
Over 4 years old? Ask them to help pack the lunch. It may seem like a small thing, but if they feel like lunch was their "creation," they'll be more excited to eat it.
Make it fun! Use cookie cutters to make fun-shaped sandwiches. Make faces out of plain sandwiches – blueberry eyes and a cherry tomato nose!
Keep it cool by adding a frozen 4-ounce juice box to your insulated lunch bag. It will thaw by the time your kids need it, but aids in keeping their food chilled and safe.
Always include something you know they love to eat. It doesn't have to be a cookie… how about a few strawberries, a granola bar or an individual-sized box of cereal? Have them pick out that special something from foods that you approve of.
Easy-to-Pack Lunch Ideas
Scrambled egg sandwich with cheese in a whole-wheat pita bread or on an English muffin or flatbread
Soynut butter or SunButter® (or peanut butter, if allowed) with banana slices and honey on whole-wheat bread
Bean-cheese spirals: black beans and cheese rolled tightly in a whole-wheat wrap, sliced in spirals
Turkey wrap: Taste of Inspirations™ sliced turkey (earns one Guiding Star), Hellmann's® Olive Oil Mayonnaise, Cabot® Cheddar Cheese Slices in a whole-wheat wrap
Kashi® cereal served with low-fat milk (easiest if milk is in a vacuum-packed container and cereal is packed in a small bowl)
Soy dog in whole-wheat roll
Cold pasta salad: precooked curly pasta with tomatoes and cheese
Leftover pizza
Vegetarian sushi
Peanut butter and jelly on whole wheat
Serve any of the above with grapes, cherry tomatoes, carrot sticks or cucumber and fruit.
Great Snack Choices
One cup Mott's® applesauce
Fresh fruit (apples, oranges and bananas are easiest)
Cabot® Cheddar Cheese Slices with Kashi® whole-grain crackers
Kashi TLC® bars (soft-baked bars are best for peanut-free schools)
Dole fruit cups and snacks
A hard-boiled egg
Pretzels with hummus
Trail mix: raisins, dried cranberries, Kashi Heart To Heart® cereal, almonds or peanuts (if allowed), and a few dark chocolate chips
Carrot sticks with low-fat ranch dressing (or your child's favorite dipping sauce)
FruítaBü® fruit rolls (or other dried fruit)
Popcorn
Cheese sticks
Dannon® kids' yogurts
Something to Drink
Kids run around a lot, so they need both food for energy and beverages to stay hydrated. Your best picks for kids are:
Water (always a great choice – let your kids pick out their water bottle to make it fun!)
Low-fat milk (vacuum-packed works well)
100% juice boxes (limit to 4-6 ounces per day)
---
Healthy kids dinner
For quick, healthy meals at dinner, plan for success.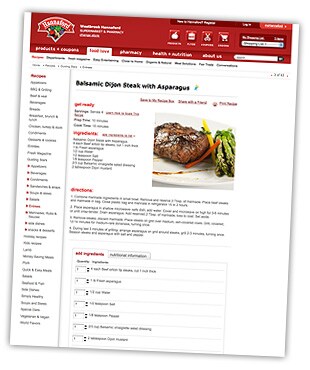 When it comes to dinner, planning is paramount for preparing quick, easy meals. It's important to have all the "ammunition" you need in your cabinets and fridge. We tend to think it's time consuming to plan out meals, but actually you can waste a lot of time by not planning. Scrambling to find ingredients, running to the grocery store three or four times a week, all takes time, effort and energy.
Sitting down once a week and creating a weekly menu is easy once you get the hang of it. Find a few dishes that you know your family likes and make those meals each week. Include foods that can be eaten as leftovers or can be made ahead of time (like casseroles and lasagne).
Here are some more hints for the busy family:
Plan out your meals for the week. Then go to the grocery store, armed with your list.
Register on hannaford.com and create your weekly grocery list on hannaford.com. Save the list (it can be used as your template week after week), find coupons and access all of our great recipes.
Pack quick, easy snacks to give the kids before they participate in sports activities. They'll have energy for their activities and not be starving when they get home.
To keep their minds off snacking and to move things along quickly, ask your kids to help you with dinner. A four-year-old, for example, can set the table and get out the napkins.
Can't wait to eat? Bring a picnic dinner to the game packed the night before with these items:
Taste of Inspirations™ deli meats (some varieties earn a Guiding Star)
Hellmann's® Olive Oil Mayonnaise (heart healthy)
Carrot sticks and cucumbers
Whole-wheat wraps
Fresh fruit
Whole-grain tortilla chips or potato chips (choose varieties that earn Guiding Stars)
Water, the healthiest and most affordable beverage available to you
Prepare meals and use the leftovers to create another dish. For example, roasted chicken is great served with rice and veggies. The next night the leftover chicken can be easily used in burritos or a pasta dish or remade into chicken salad.
Check out the USDA's new plate!
Looking for ways to get and stay healthy as a family? The USDA has come out with a new way to talk about food, and here at Hannaford we think it's great! You can learn more at www.choosemyplate.gov. If you've questioned what to eat before, the new plate says it all:
Here are some tips from the USDA to stay fit as a family!
Make half your plate fruit and veggies.
Buy fresh and in season whenever possible. Winter time? Stock up on frozen veggies that can be cooked quickly and easily. Use frozen fruits in smoothies, parfaits and in cooked desserts.
Make at least half your grains whole.
Choose whole-wheat bread, brown rice, oatmeal, whole-wheat pasta and low-fat popcorn instead of white refined carbohydrates.
Eat calcium-rich foods.
To build strong bones, serve low-fat or fat-free milk at meals. Snack on low-fat yogurts. Use low-fat cheese on sandwiches in place of conventional high-fat cheeses.
Go lean with protein.
Look for meats that earn 1, 2 or 3 Guiding Stars for your leanest cuts. The star ratings can be found on shelf tags where you find the price!
Get an oil change.
We all need healthy fats. Get yours from fish, nuts and liquid oils, such as olive oil and canola oil. Need help navigating the oil aisle? Let the Guiding Stars be your guide to the healthiest choices available to you.
Sweet or salty?
Get your fix with a little healthier version of both. Let fruit satisfy your sweet tooth, and use delicious herbs and spices to flavor your food. When buying packaged foods, check the label and work to reduce added sugars and salt from your diet.
Eat less and try to exercise more for a fit family.
Exercise can be playtime. Have fun together. Ride bikes, go for a walk, tumble in the leaves. It doesn't matter what you do, just move!
Thirsty?
Water is the best beverage choice for the whole family. Nonfat milk can be served with meals. Juice is best when it is 100% juice and kept to a limit of 4-6 ounces per day.
Make a plan (with some help from Hannaford)
Planning ahead will keep you on budget and your whole family eating healthier. Start with our 7-day meal planner to practice creating easy, healthy meals for one week, then create your own with a printable planner. Fill it with recipes from our Guiding Stars good ideas recipes.
Getting started
This 7-day meal planner will feed a family-of-four breakfast, snack, lunch and Dinner for about $170.
Read through the 7–day plan, including the daily tips.
Print the Shopping list and check your cupboards to see what you already have.
Refer to our kitchen essentials list. Spices and some items in the recipes are assumed to be in your pantry.
Check out your Hannaford weekly flyer for specials, then shop.
Shop affordably with some help from hannaford.com
Online Shopping Lists
You can make and save multiple shopping lists with myHannaford. You can set preferences in myHannaford to filter Guiding Stars to show only items that earn stars – making it easier to build healthier menus. You can filter Hannaford brand items for great savings and you can filter dietary needs to help narrow your search for specialty products. Click here to learn how with our video tutorials.
You'll receive a personalized number that you can scan at the register every time you shop to track your purchases and create shopping lists from what you typically buy. You'll also get periodic coupons at the register when you scan your myHannaford number. Don't have a myhannaford number yet? Click here to learn about the benefits of registering.
Shop affordably in-store with some help from Hannaford
Start with the Stars
Guiding Stars is an easy way to find foods with more nutrition per calorie as you shop. Foods with 1, 2 or 3 Guiding Stars have good, better and best nutritional value than those with 0 Stars.
Look for our Guiding Stars Good Ideas signs throughout the store for more simple ways to make healthy affordable choices. see example »
Save with our brands
It's an easy way to save when you shop for healthier choices. Hannaford and My Essentials brands offer great value, high quality and Guiding Stars ratings right on the package. All Hannaford brand products are trans fat–free, and many earn more Guiding Stars than their national brand equivalents.
Weekly savings
Hannaford's weekly flyer features are easy to find as you shop. Look for signs that say, "This week only!" on displays in our fresh departments. see example »