Diabetes
Eat what you love with Diabetes

What can diabetics eat?
Why are carbohydrates an integral part of every healthy diet? They impact blood sugars, or glucose, more than fats and protein. So, diabetics who count their carbs at each meal and snack have good success keeping their blood glucose in a healthy range. When you're diagnosed with diabetes and meet with a registered dietitian (RD) or certified diabetes educator (CDE), you're usually given a carbohydrate prescription for each meal. This prescription will work with the medicine or insulin you're taking to help keep your blood sugar normal.
What is a carbohydrate serving size?
15g of carbohydrates = 1 carbohydrate serving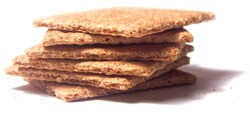 To determine your serving size, check the nutrition facts label for the number of carbohydrate grams (g).
If the total carbohydrate count is equal to 15g, then check the top of the food label for the serving size for one serving.
If the carbohydrate total is more than 15g, then divide the total by 15. For example, a food with 30g of carbs contains 2 carb servings, because 30 divided by 15 = 2.
If the carbohydrate total is less than 15g, then multiply the serving size so that your serving will have 15g carbs.
List of foods with 1 carb serving
The food list below shows the approximate size of 1 carbohydrate serving. Because products vary, check the nutrition facts information to get an accurate carbohydrate count.
Apple = 1 small (4 oz.)
Bagel = 1/4 large (1 oz.)
Banana = 1 small (4 oz.)
Beans, Pinto = 1/2 cup
Beans, Kidney = 1/2 cup
Bread = 1 oz. slice
Cake = 2" square (unfrosted)
Cereal = 3/4 cup or 1 oz. (ready-to-eat)
Cereal = 1/2 cup (cooked)
Cookies = 2 small
Corn = 1/2 cup
Crackers = 6 (Saltines)
Fruit, Canned = 1/2 cup (unsweetened)
Hamburger Bun = 1/2 bun
Ice Cream = 1/2 cup (light)
Jam or Jelly = 1 tablespoon
Milk = 1 cup Orange Juice = 1/2 cup
Pasta = 1/3 cup (cooked)
Peach = 1 medium
Popcorn = 3 cups (popped)
Potato = 1/2 cup (mashed)
Potato Chips = 3/4 oz. (15–20 chips)
Pretzels = 3/4 oz.
Rice = 1/3 cup
Sugar = 1 tablespoon
Sweet Potato = 1/3 cup
Taco Shells = 2 (6" size)
Tortilla = 1 (6" size)
Sample diabetic menu for a day
Here is an example of a diabetic meal plan with the carbohydrates evenly distributed throughout the day.
Meal ideas
Approximate Carb grams
Carb serving choice
Breakfast
1/2 cup cooked oatmeal
1 cup nonfat milk
1 cup berries
15g
12g
15g
1
1
1
Snack
1/2 banana
15g
1
Lunch
2 slices of whole wheat bread
3 oz. fresh turkey
Lettuce
Tomato
1 clementine
Calorie-free beverage
30g
0g
0g
0g
15g
0g
2
0
0
0
1
0
Snack
6 oz. yogurt
11g
1*
Dinner
4 oz. chicken breast (no skin)
2/3 cup sweet potato
1 cup green beans
0g
30g
8g
0
2
1*
Snack
3 cups of popcorn
15g
1
Total carbs
166g
12 servings
*A carbohydrate serving is the amount that provides 15g of carbohydrates or 1 choice.
List of high-carb foods
The foods in this list affect your glucose levels much more than other foods, such as meat, non-starchy vegetables or fats. It doesn't mean you have to eliminate them from your diet, but managing the amount you eat and balancing them throughout your day can make a big difference in controlling your blood sugar levels.
Bagels, biscuits, bread, crackers, taco shells, and tortillas
Ready-to-eat or cooked cereal
Pasta and rice
Starchy vegetables – such as corn, peas, potatoes, and sweet potatoes
Pancakes and waffles
Dried beans: kidney, pinto peas, black-eyed or split pea
Fruit: canned, dried, and fresh fruit juice
Milk, soy milk, and yogurt
Sweets – such as cake, cookies, ice cream, jam, jelly and sugar
Popcorn, potato chips, and pretzels
Healthy alternatives for your diet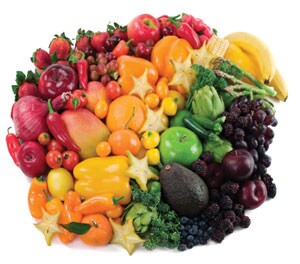 Try picking from the rainbow of colors available to maximize variety of fruits and vegetables. Eat non-starchy vegetables, such as spinach, carrots, broccoli or green beans, with meals.
Choose lean meats, like cuts of beef and pork that end in "loin" such as pork loin and sirloin. Remove the skin from chicken and turkey.
Choose whole-grain foods over processed grain products. Try brown rice with your stir-fry or whole-wheat spaghetti with your favorite pasta sauce.
Choose nonfat dairy, such as skim milk, nonfat yogurt and nonfat cheese.
Choose water and calorie-free diet drinks instead of regular soda, fruit punch, sweet tea and other sugar-sweetened drinks.
Include high-fiber foods like kidney or pinto beans and lentils in your meals.
Include fish in your meals 2-3 times a week.
Use oils to replace solid fats when possible.