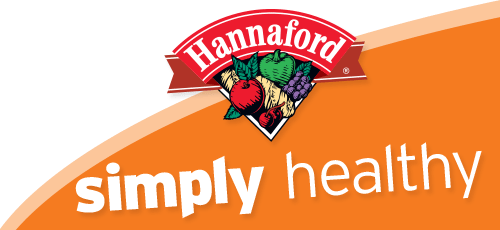 HEALTHY HabitS CHALLENGE
March is National Nutrition Month! Are you ready for the Healthy Habits Challenge?
Bite into a Healthier Lifestyle
In March, we celebrate National Nutrition Month. Yes, we all have ways we could eat healthier or ways to improve our diet, but making dramatic changes rarely works and is usually not sustainable. Instead, try making small changes to your diet which may add up to major health benefits, such as weight loss, better sleeping patterns, lifts in mood, and increased energy throughout the day. We're here to help you get started with our Healthy Habits Challenge so you can enjoy the many benefits of a healthier lifestyle.
Here's how it works:
Each week we'll provide a simple, nutritious step you can take to improve your health. We challenge you to try it for 7 days straight and see what it can do for you. During each weekly challenge, we'll provide nutrition tips and recipe ideas to set you up for success. Then, share your experience on our weekly Tuesday Facebook posts with our online dietitian, Kris Lindsey. Let's get started and eat for the health of it!
Week 1 (3/1-3/7): Always eat breakfast.
THE CHALLENGE: Start off each day with a balanced breakfast.
More than any other meal, breakfast is an investment in your good health. Eating in the morning for the next 7 days will help you to stay focused, jump-start your metabolism, help keep your energy up, and set the pace for a healthy day.
Tips to help you make the most of your morning meal:
Add lean protein: Protein, which is digested at a slower rate than carbohydrates, can help you feel satisfied longer. Great breakfast additions include hard-boiled eggs, Greek yogurt, or nut butters.
Fill up with fiber: Choose whole-grain breads and cereals that provide at least three grams of fiber per serving, which will help you feel full.
Add fruit and vegetables: Make it easy by adding fruit to your cereal, berries to your yogurt, and veggies to your omelet.
Week-1 recipe ideas:

| | | |
| --- | --- | --- |
| Southwestern Carrot Muffins | Power Breakfast | Green Tea Smoothie |
---
Week 2 (3/8-3/14): Drink up.
THE CHALLENGE: Drink 9 to 13 cups of fluids (mostly water) each day.
When planning your menu, don't forget to consider your beverage. Our bodies are made up of about 60% water, and every system in your body depends on water. Proper hydration is important for healthy skin, hair, and nails, as well as controlling body temperature, heart rate, and blood pressure. See how good you feel after adopting a proper hydration plan for the next 7 days.
Tips for staying hydrated:
Keep a bottle of water with you during the day and drink throughout the day. Try marking your water bottle with times to keep you on track. For example, aim to drink 1.5 cups of water at each two-hour interval: 8 a.m., 10 a.m., noon, 2 p.m., 4 p.m., 6 p.m., 8 p.m. By the end of the day, you will drink 10.5 cups of water.
Start and end your day with a glass of water.
When you're feeling hungry, drink water. The sensation of thirst is often confused with hunger.
If you exercise, make sure you drink water before, during, and after your workout.
Remember you can eat your liquids, too. You can hydrate throughout the day by eating high-water-content food, like fruit and vegetables.
Week-2 recipes:

Cranberry Lime Sparkler

Berry Quick Citrus
Iced Tea

Citrus Tea Punch
---
Week 3 (3/15 - 3/21): Add a vegetable to each meal.
THE CHALLENGE: Aim for 2 to 3 cups of vegetables per day.
We all know that produce can improve our health in a powerful way, yet studies show that most people aren't eating enough vegetables to meet the daily recommendation, which is 2 to 3 cups per day. Low in fat and calories, they provide our bodies with many essential vitamins and minerals. They also offer antioxidants, compounds that fight off free radicals, protecting the body from oxidative stress.
If you incorporate a vegetable into each meal, you will meet your goal of 2 to 3 cups easily. There are many choices, from a simple plate of sliced fresh tomatoes drizzled with olive oil and topped with crumbled feta cheese to salads, garlicky greens, soups and stews, and healthy pizzas.
Week-3 recipe ideas:

| | | |
| --- | --- | --- |
| Asian Mandarin Spinach Salad | Hearty Veggie Frittata | Italian Chicken |
---
Week 4 (3/22-3/28): Bump up your fiber.
THE CHALLENGE: Aim for 20 to 30 grams of fiber daily.
Fiber is found in whole-grain breads and cereals; dry beans and peas; nuts and seeds; and fruits and vegetables, especially those with edible skin or seeds, all of which can help maintain a healthy digestive tract. A properly functioning intestinal track is one of the body's first lines of defense against invaders and key to a healthy immune system.
FIBER PER DAY:
| | |
| --- | --- |
| Men: ≤ 50 yrs. aim for 38 g | 51 yrs. & older aim for 30 g |
| Women: ≤ 50 yrs. aim for 25 g | 51 yrs. & older aim for 21 g |
How to get more fiber in your diet:
Increase the amount of fiber in your diet over the course of a few weeks - done too quickly and you may experience gas and bloating. Also, drink plenty of water to help form soft and bulky stools. When trying to increase the amount of fiber in your diet with whole grains, look for foods that offer 3 grams or more per serving and list a whole grain as the first ingredient.
Week-4 recipe ideas:

| | | |
| --- | --- | --- |
| Minestrone Soup | Kashi Friendly Fiber Muffins | Spinach Salad |
---
Week 5 (3/29-4/4): Be kind to yourself.
Don't berate yourself if you get off-track. And it's okay to treat yourself once in a while if you do it in moderation. You don't have to deny yourself that ice cream cone or burger, but do practice portion control. And don't forget to share your ideas with Kris Lindsey, our online dietitian, during her Tuesday Facebook posts for a chance to win prizes!
---
Participating Brands: